Step 1: Click on Daily Reports from dashboard menu and go to Learning Topics tab.
Step 2: To add an learning topic click on Add New, enter your learning topic name and click on Add .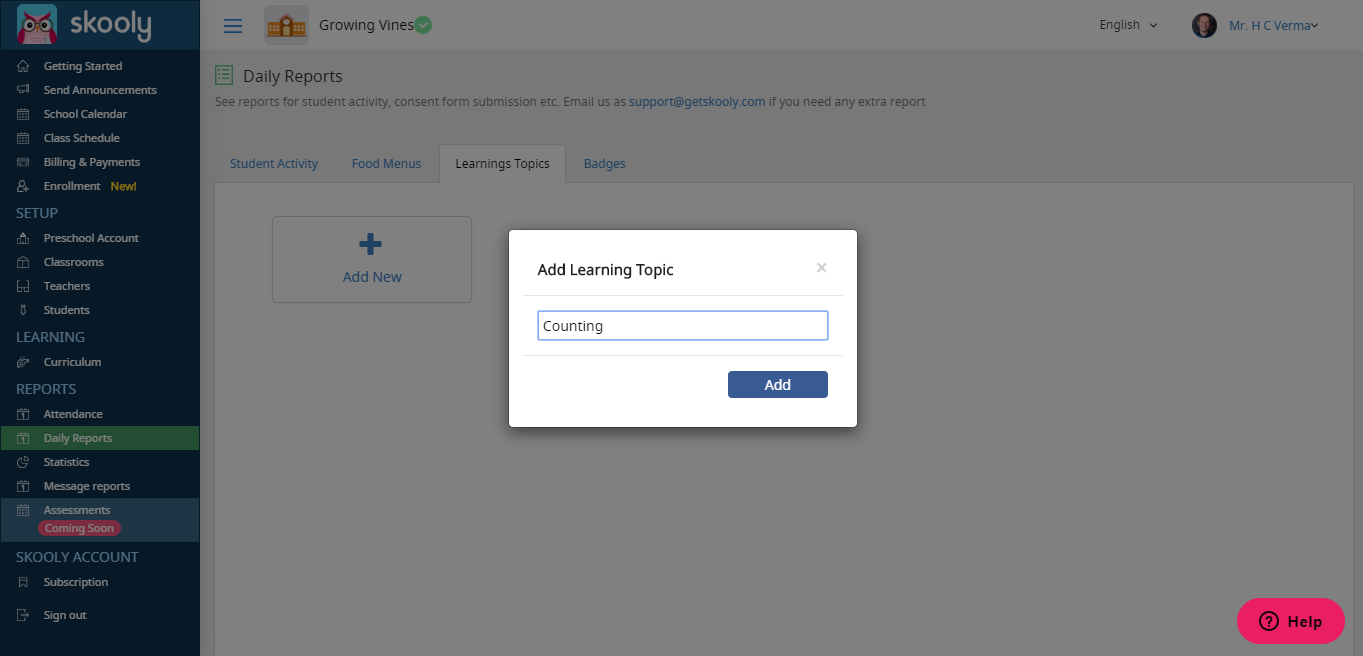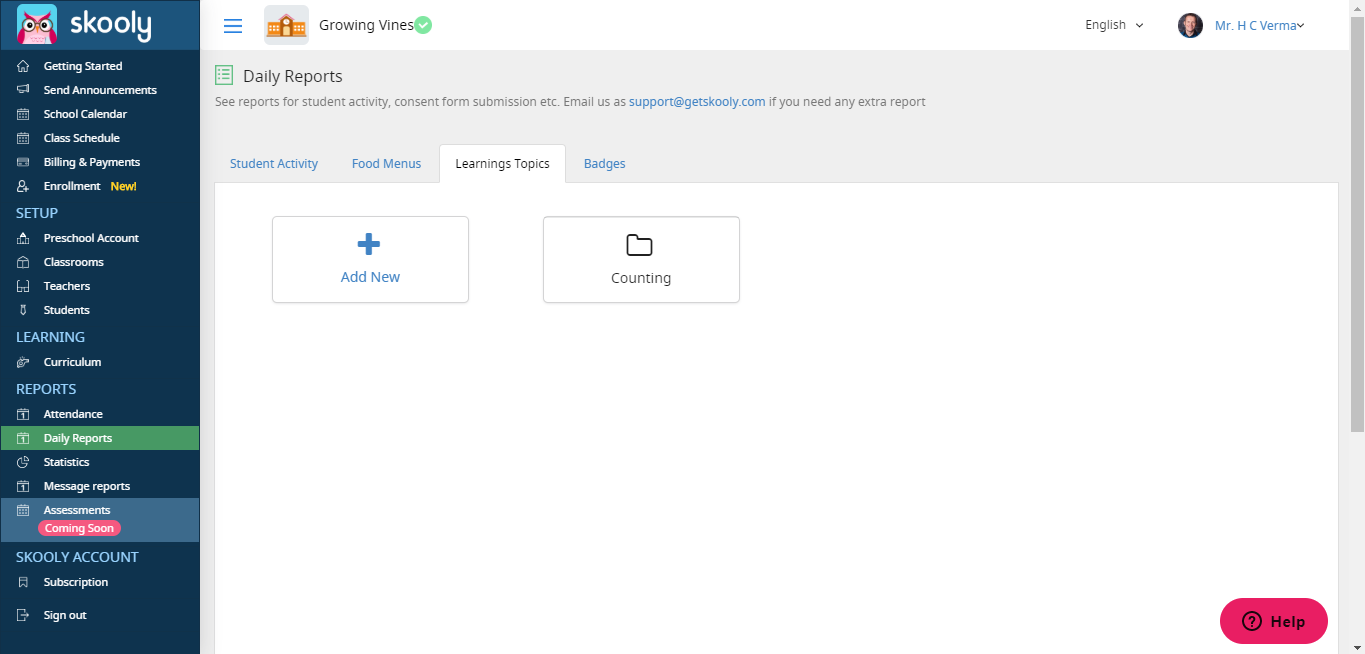 Step 3: Click on Add to add a subtopic to your learning topic group. You can add multiple subtopics too.
How teachers can add Learning Topics on mobile :
Step 1: Select Learning
Step 2: Select students and click on Next
Step 3 : Click on any Learning Topics folder and choose your subtopic. Click on Next
Step 5: You can see your selected Learning topic being added. You can also change time and add notes here. Click on Add Activity.