It is very easy to create badges on Skooly. Please access it from Reports-> Daily Reports on admin. You can create multiple badge sub categories as well as notes if needed. So when the teacher logs the badge activity it can all be done in 2 clicks. The parent will see the badges on the children's daily report.
We have added the emoji's as optional feature, not required to use , but will send a spark !!
Happy Badging !!
Step 1: Click on Daily Reports from dashboard menu and choose Badges tab
Step 2: To create a badge click on New badge group and enter badge name , select your badge.
Step 3: Click on Add
Step 4: Choose your badge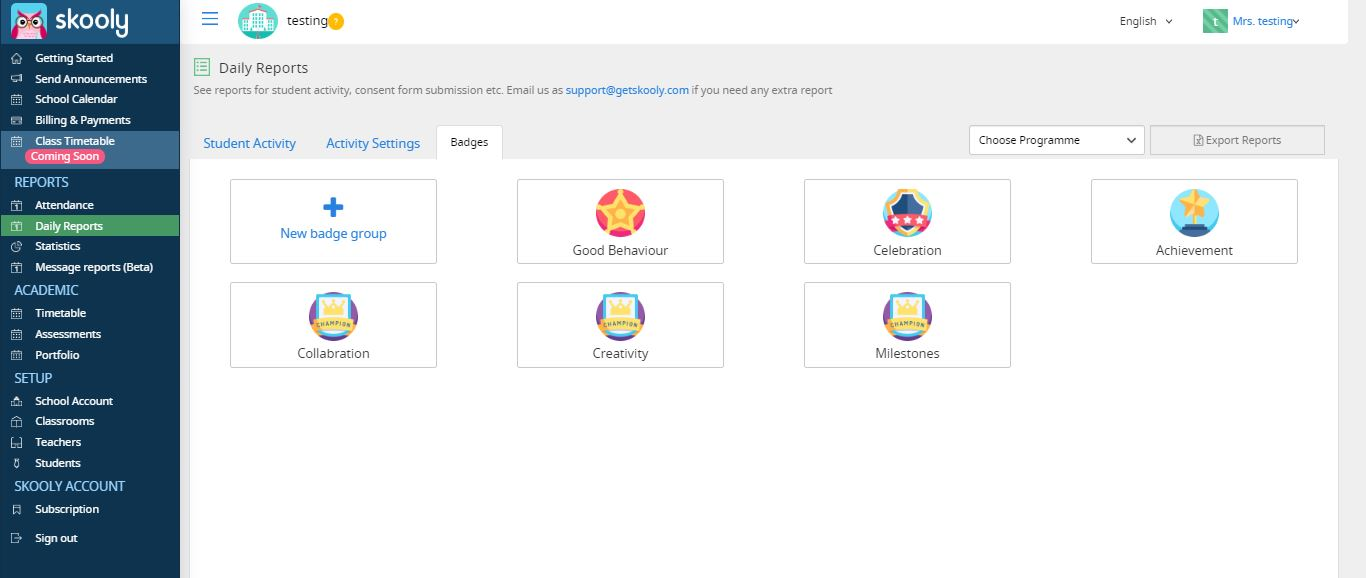 Step 5: Click on Add to add a subtype to your badge group. You can add multiple subtypes too. Also you can add a additional notes in the description - this will appear in the notes of the badge. So the teacher does not have to type a lot of text.
Step 6: Enter title and select emoji
On the mobile app, teacher will be able to select the badges and the publish it. Below is how it would look on the daily reports.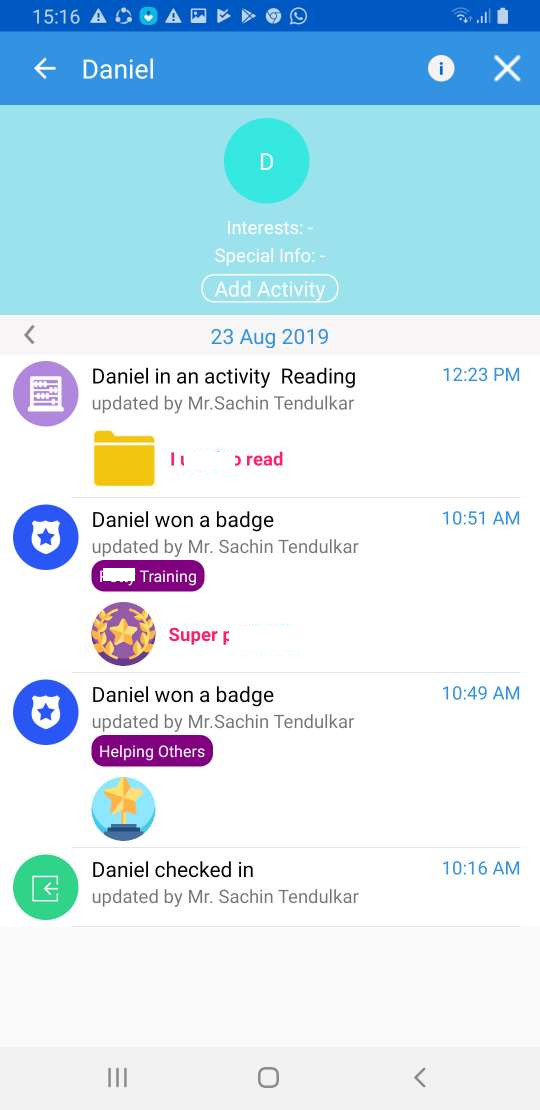 How teachers can use badges on mobile :
Step 1: Select Badges
Step 2: Select students to add badge and click on Next
Step 3 : Choose badge and remarks. Click on Next
Step 5: You can see your selected badge being added. You can also change time and add notes here. Click on Add Activity.