Step 1: Go to School Account from the dashboard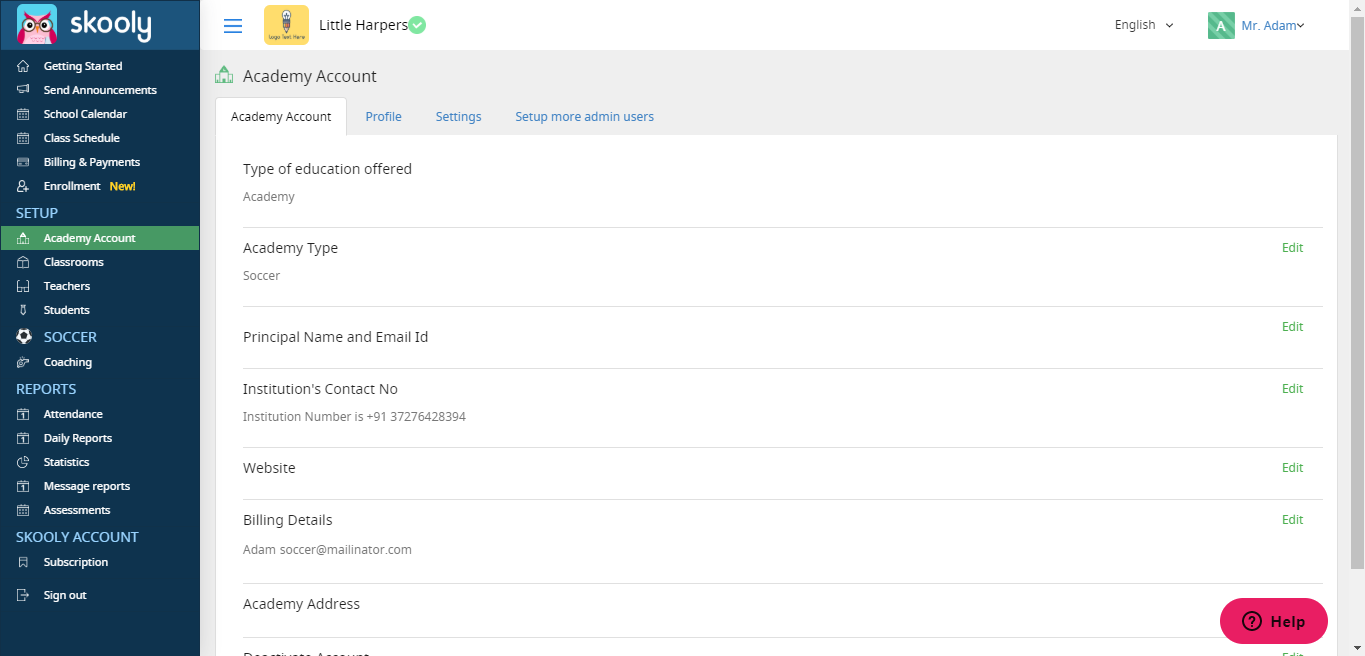 Step 2: Click on Setup more admin users tab.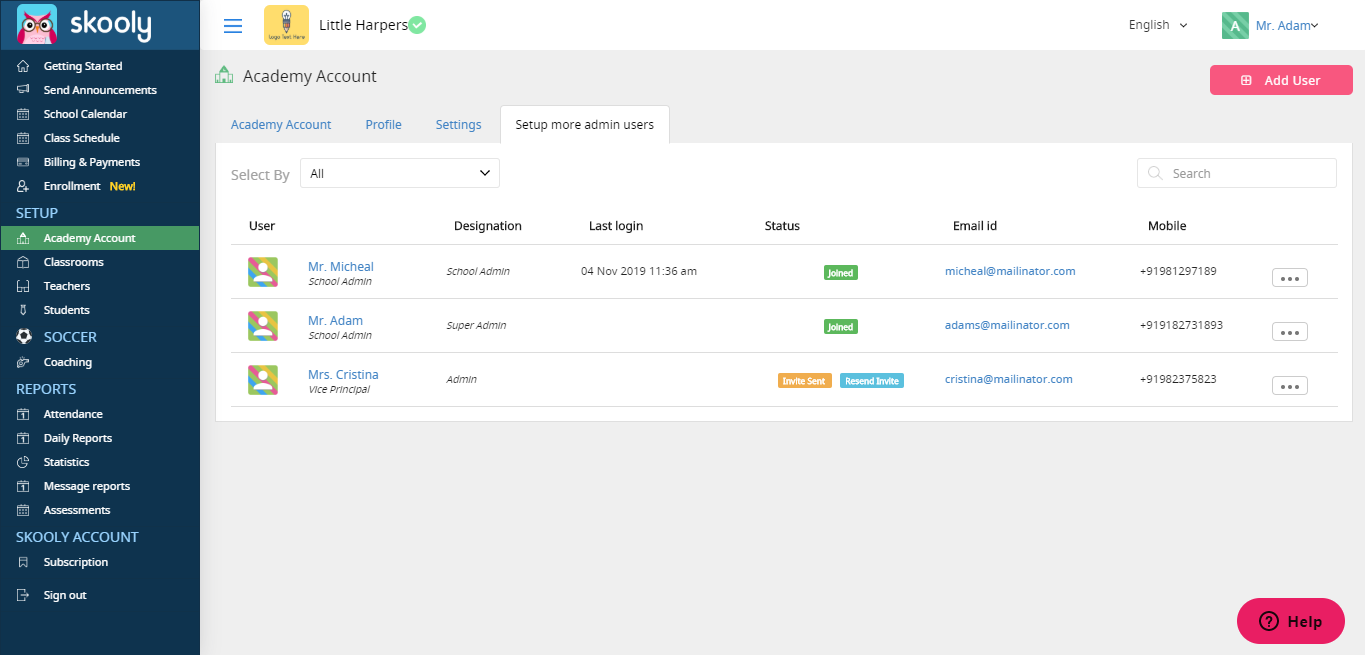 Step 3: Select the admin user you want to apply settings. You can apply these settings for existing admin users also. Under the Billings and Payments menu you can configure the access level for admin ( Full Access, View Access, Disable Access ).
Step 4: Click on Update.