Signing in students can be done from the
a) Mobile - 
b) Web
c) Kiosk. 
Sign In from mobile
Student check in can be done by both teachers and school admins , it is just a click away .
On the home screen - you can just click on the card of the class - you will be taken to attendance - daily activity immediately for the class
Choose your students
Choose checkin / checkout to mark a students attendance
Based on the school settings to notify the parent or not, parents will also receive a notification if a student is marked as present or absent .
Sign In from computer
Go to Attendance in left menu
Now click on Student Report tab
Now you can see the students report
Click on the respective student and the date to check in
Now you can mark the attendance.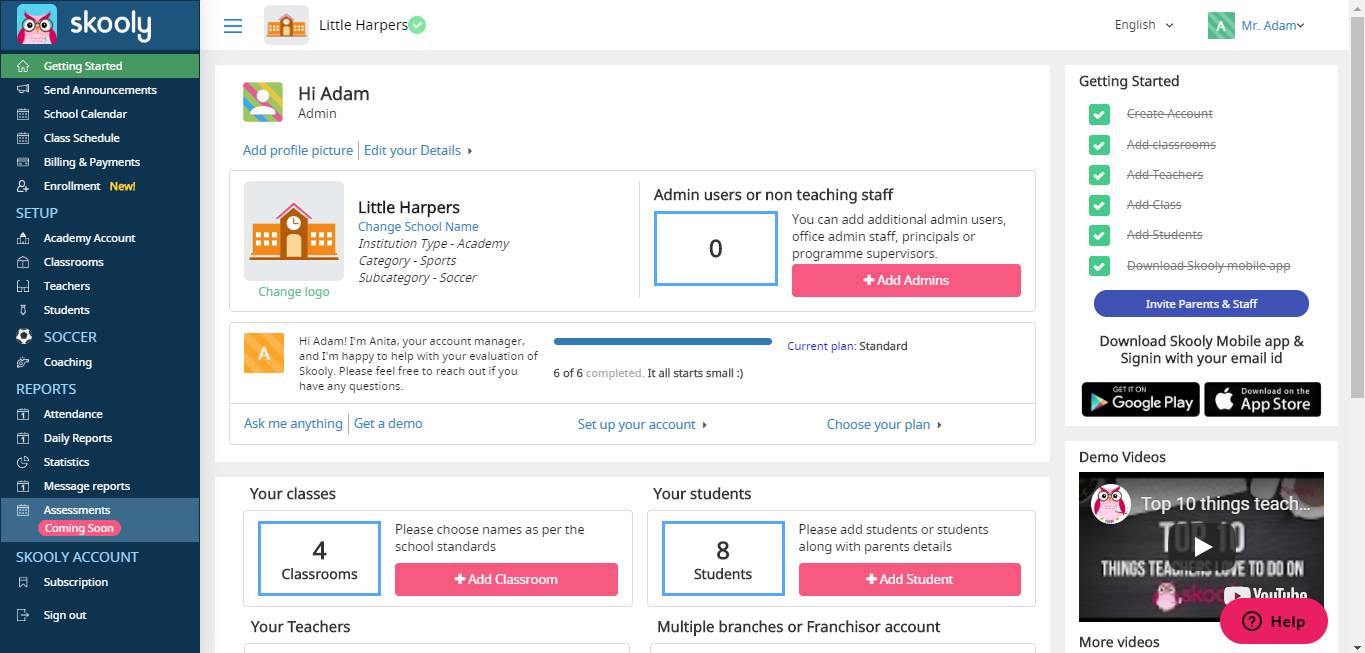 Sign In from Kiosk
 COMING SOON..