Step 1: Please download Skooly mobile app on your iOS and android phones by downloading form App Store or play store directly or by clicking on link here https://goo.gl/jv1HLE .
(a) Skooly Play store (b) Skooly app store
Step 2: Once the app is downloaded and installed on your mobile device, please select.
"Create an account" and select "I am a parent"
Step 3: Choose a title and enter your name and select next
Step 4: Enter your email address (optional) and phone number given in the school and proceed next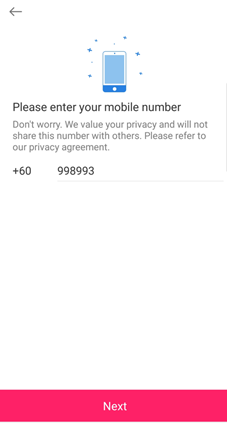 Step 5: Enter the OTP sent to your mobile number and email address and select next.
Step 6: Choose the relation for your child
Step 7: Congrats you're signed up now.
If you are able to see the school chat group this means your account is all synced up, if not please contact support@getskooly.com