Changing my School Name :
School name and logo can be update from the web console .
Login from your admin console and select school account .
Select your profile and you can update your school logo and school name .
Updating your school name and logo will be reflected to all the users from the mobile app.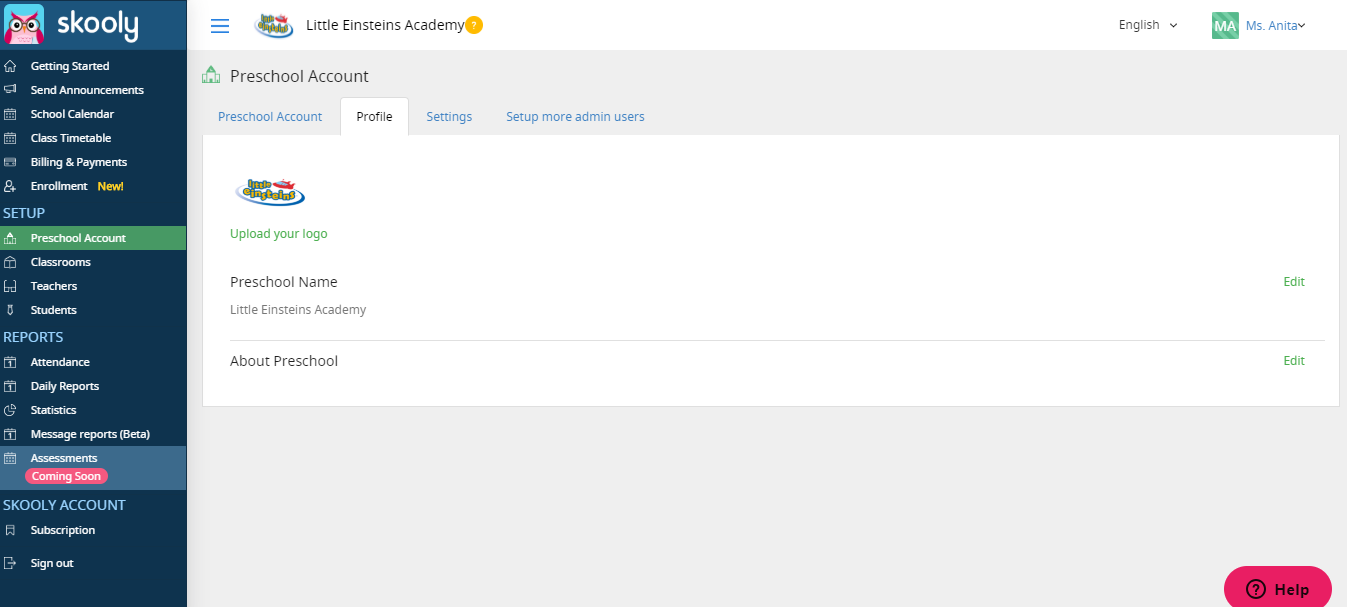 Changing my School Settings :
Update school settings, communication settings in settings.