You can sign up to Skooly by web or mobile. However for live streaming option, please sign up on to the web
WEB:
Step 1: Go to https://getskooly.com/en/register.html
Step 2: Click on the Parent tab and fill in the fields
Step 3: Enter the OTP number you received
Step 4: You will be logged in as shown below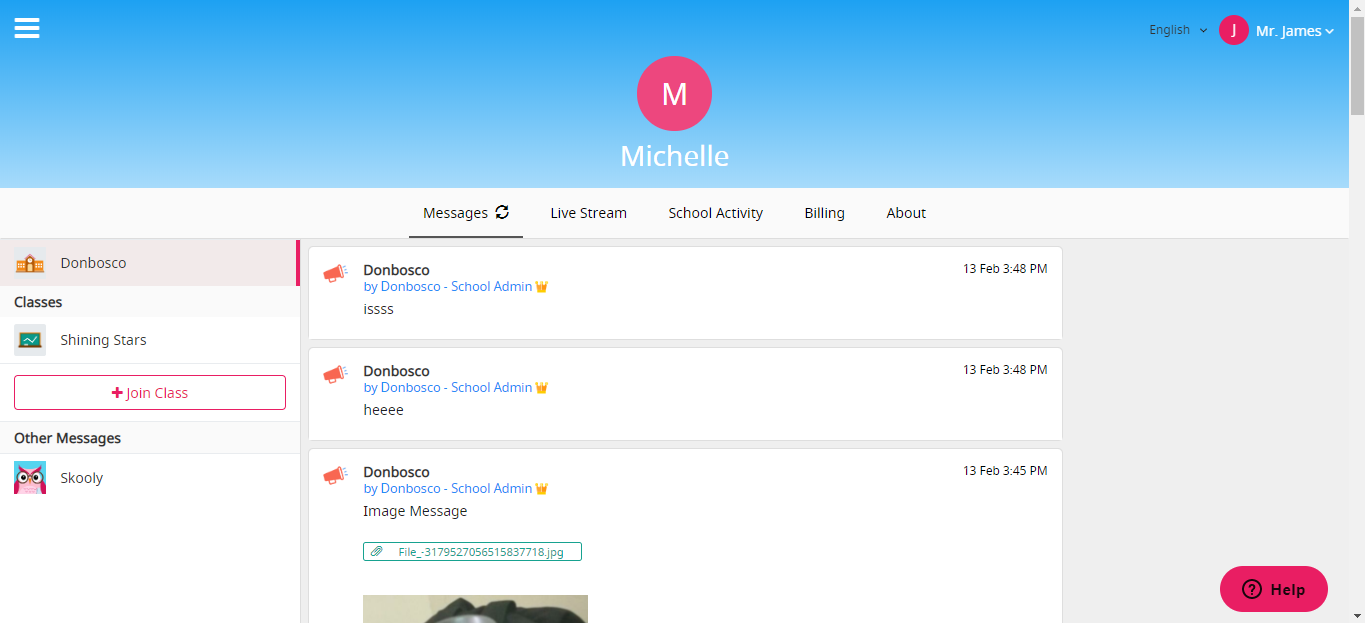 NOTE: If you see the below screen please contact your school admin
MOBILE:
Download skooly app for
iOS - https://apps.apple.com/us/app/skooly-messenger-for-teachers/id1153385847
Android - https://play.google.com/store/apps/details?id=com.skooly.app
Step 1: Click on Create Account if you are a new user. Tap on I am a Parent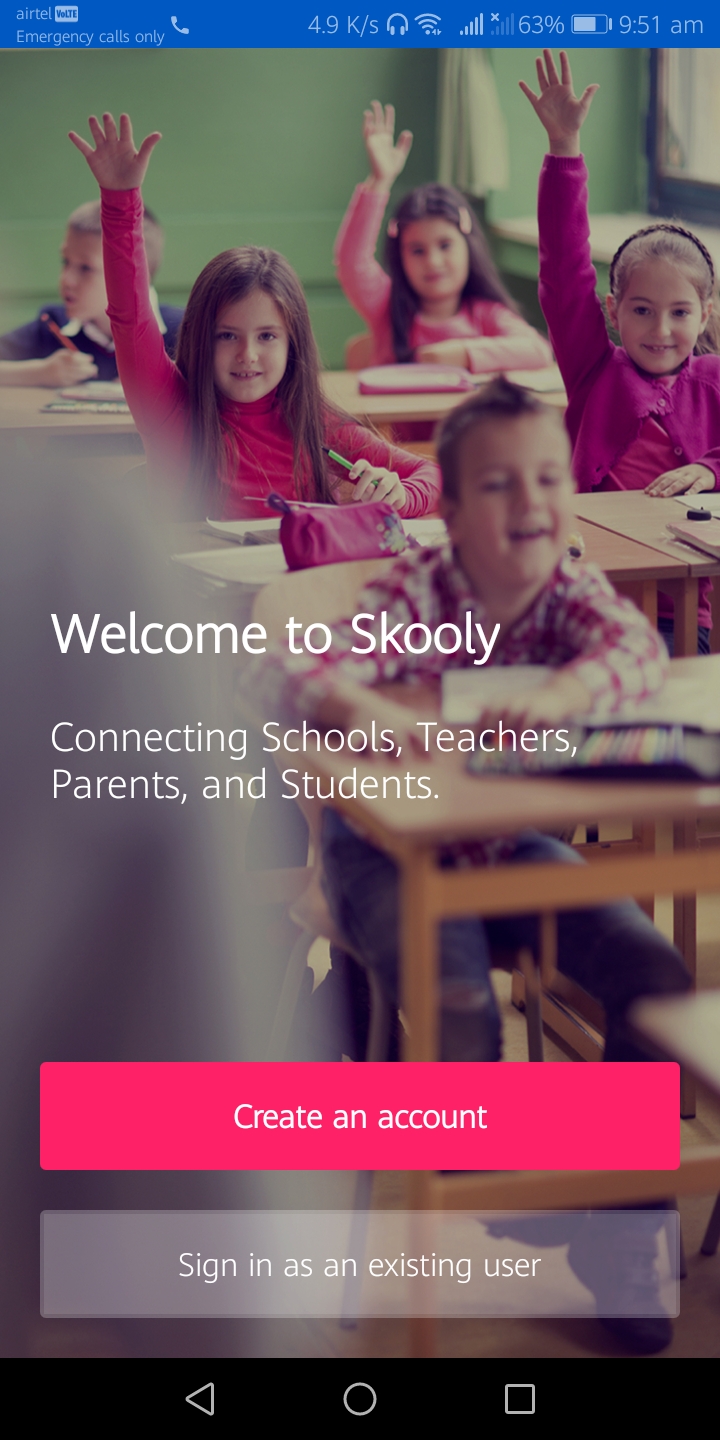 Step 3: Enter your name. Enter your skooly registered email.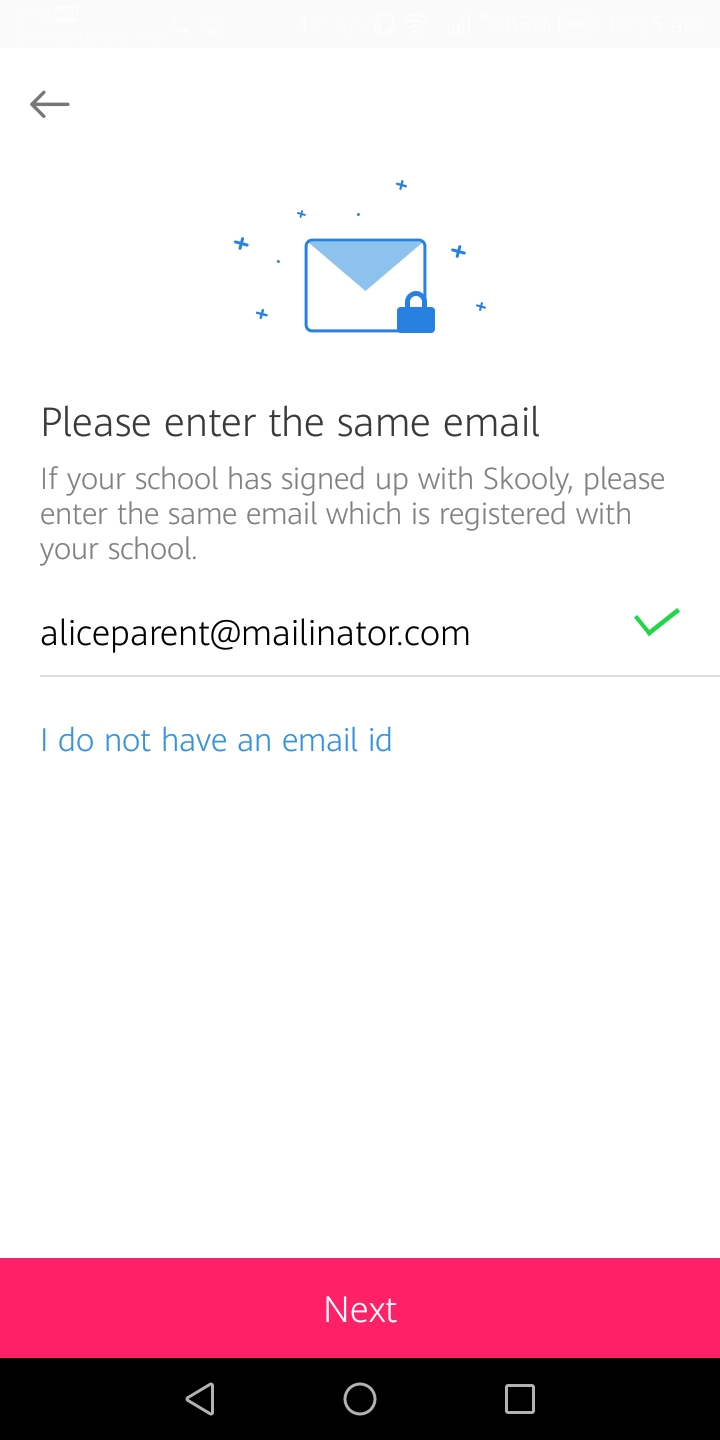 Step 5: Confirm your email by tapping on Yes and enter your mobile number
Step 6: Enter the OTP you received. Enter your child's name
Step 8: You will be logged in to your school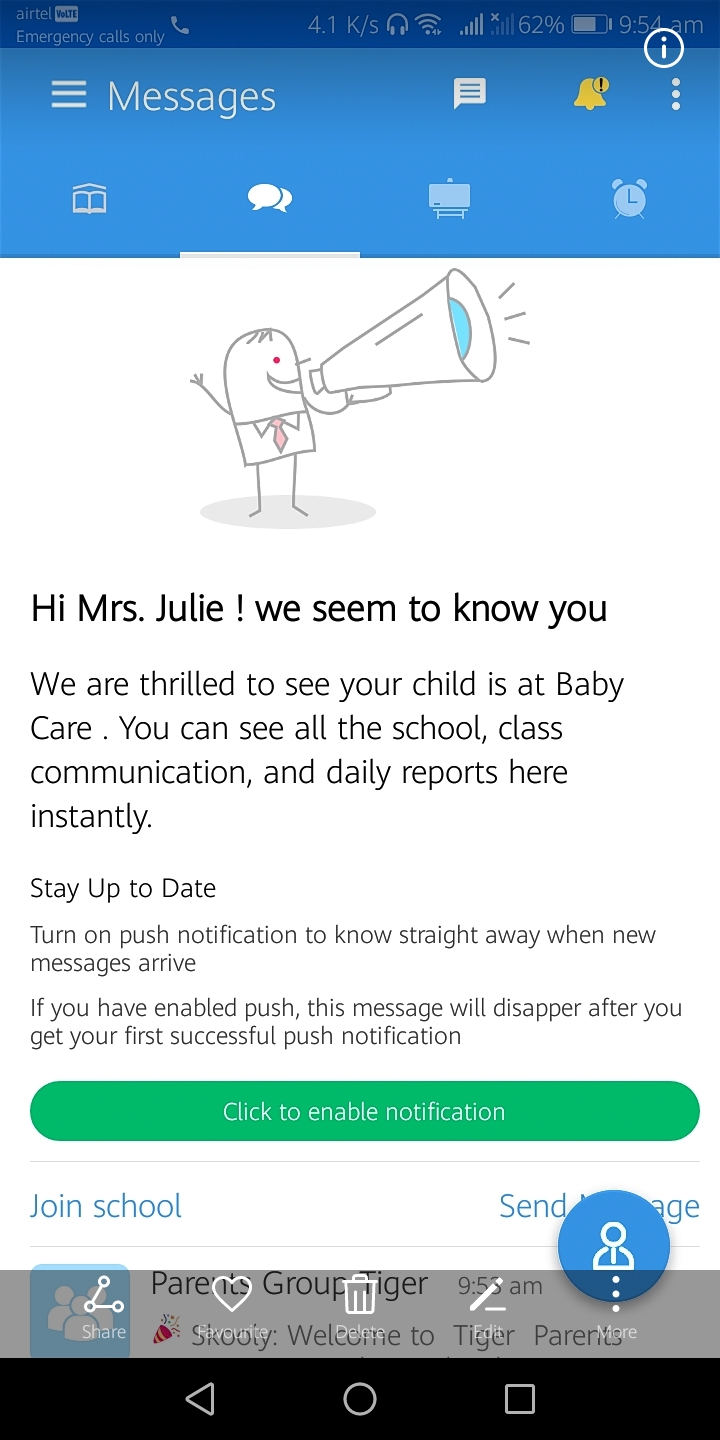 JOIN LIVE STREAM
MOBILE
Step 1: login into skooly app, You will find your scheduled classes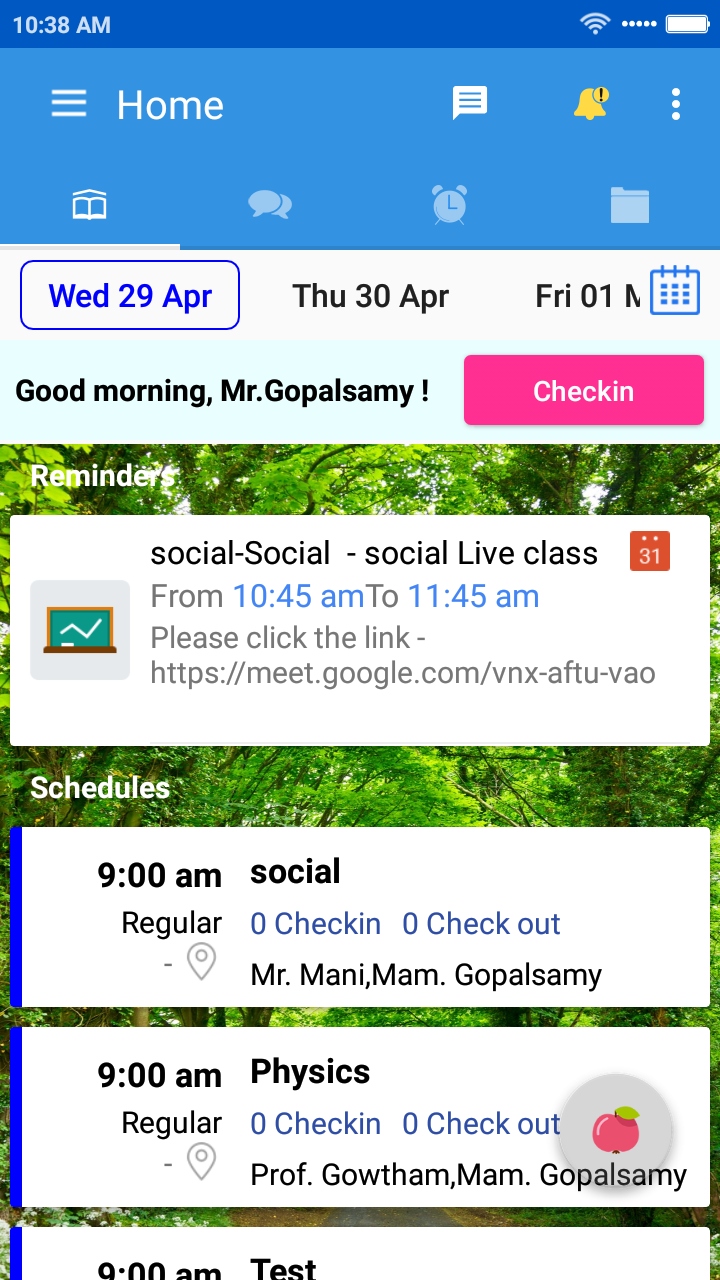 Step 2: Tap on Link a popup menu will show up
Step 3: Tap on google meet link and select meet app