Step 1: Login into Skooly app and select the class for which you want to invite.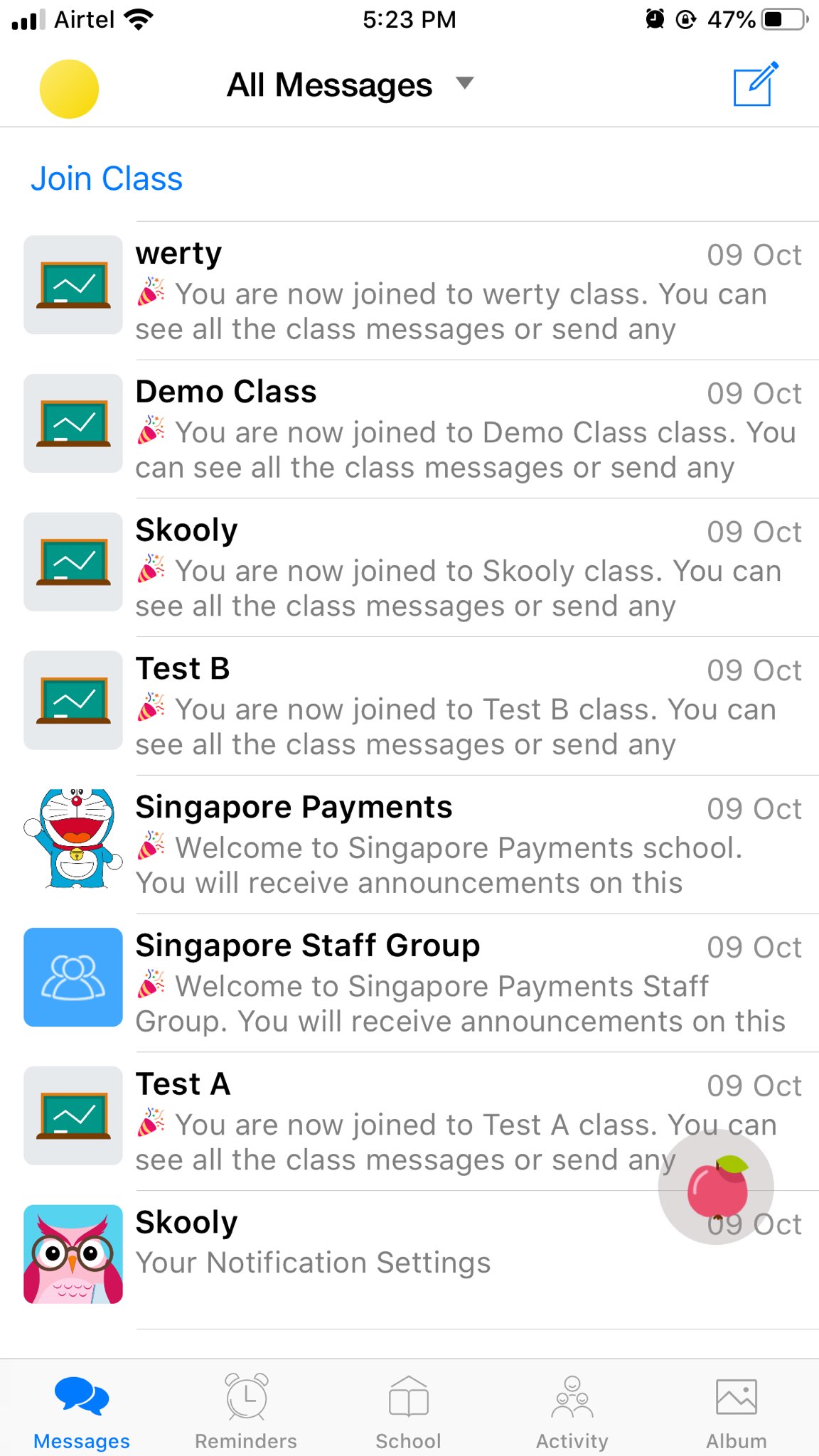 Step 2: Click on Class Name at the top you will see a similar screen as below.
Step 3: Select Invite People to share class joining link . You can send invite via social channels, email or SMS.