METHOD 1:
Step 1: Click on Enrollments from the dashboard menu
Step 2: Select the student for whom you want to cancel checkin and go to Payments tab
Step 3: You will find the invoices list for the student. Click on the down arrow in the blue button corresponding to the package you want to cancel.

Step 4: Click on Cancel Invoice. Select Yes your invoice will be cancelled.
METHOD 2:
Step 1: Go to Billings & Payments from dashboard menu and click on Invoices tab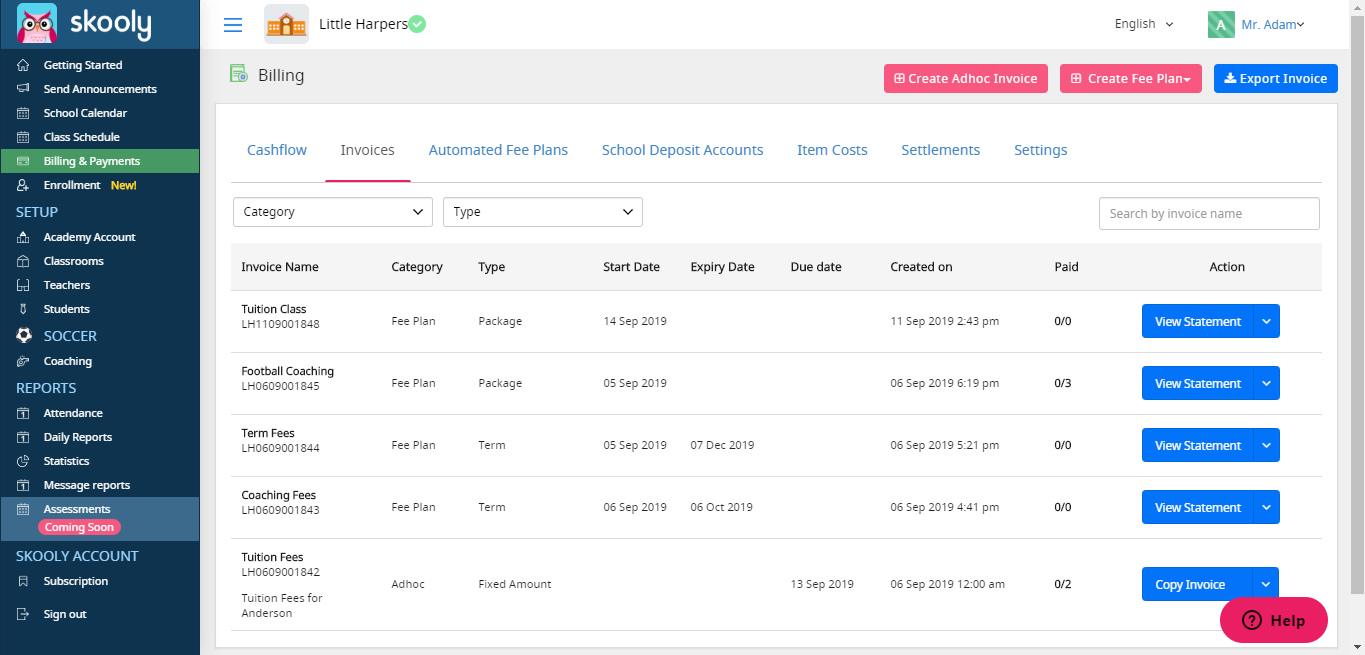 Step 2: Click on invoice,and to cancel an invoice for student select Cancel Invoice from menu
Step 3: Click Yes to cancel invoice