NOTE: Please turn off your BATTERY SAVER mode to receive notifications, if you have enabled. After turning OFF the battery saving mode you'll receive notifications from Skooly.
Please try a few other steps too
Notification Manager Check
Step 1: Check the Notification Manager which can be found in Settings > Notification & Status Bar > Notification Manager.
Step 2: Make sure that you have Allow Notifications and Display on Lockscreen/Display at the Top of the Screen enabled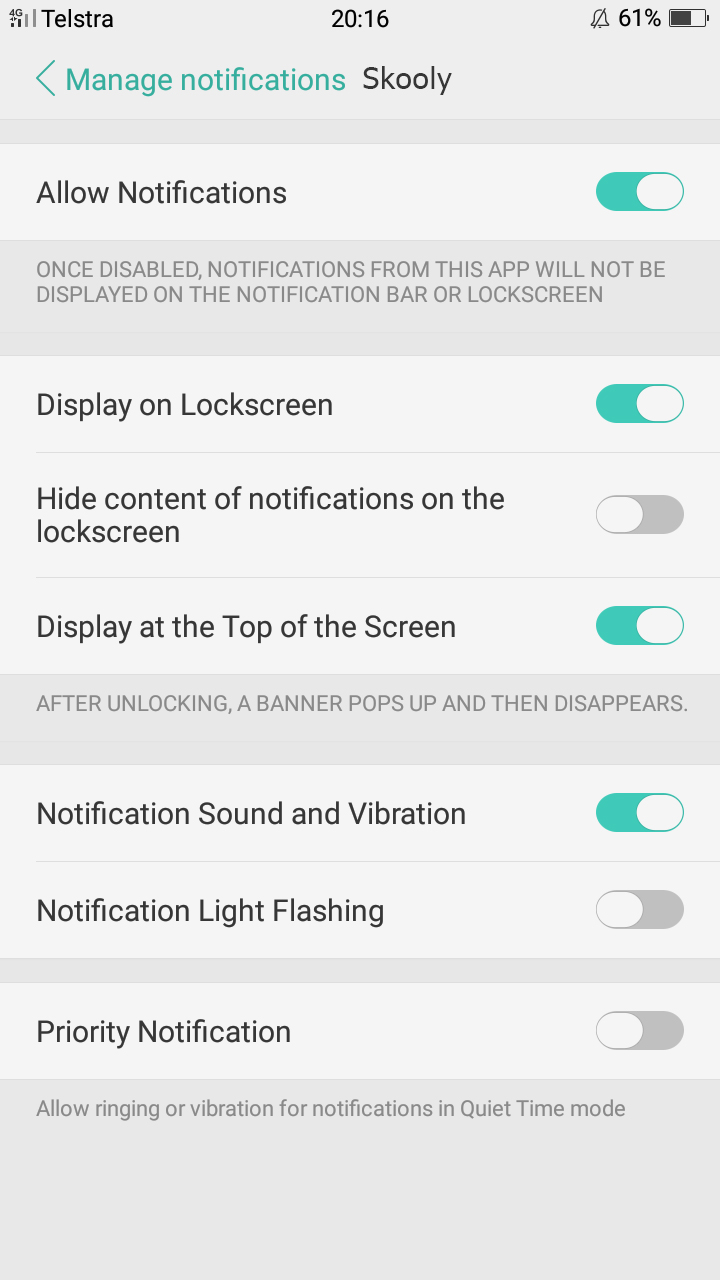 Energy Saver
Step 3: Check the Energy Saver which is found in Settings > Battery > Energy Saver
Step 4: Select "Skooly" from the list and ensure that these options are turned off
App Lock
Step 5: Running apps can be closed in the App Drawer to reduce memory/resources, however, this can also cause notifications to stop working. To prevent certain apps from cleaned up/closed, the app can be "locked". To do this, open the App Drawer and swipe the app down. A Lock icon should appear in the top left corner:
Startup Manager
Step 6: If your battery has died or you've had to restart your phone, apps won't run at startup unless they are enabled in the Startup Manager. To enable a specific app, open the Security app and select Privacy permissions > Startup manager.
App Permissions
Step 7: Check the permissions for the app. This can be done by opening Settings > Privacy permissions > By app management permission. Try changing permissions from Ask to Allow that might be related to the notifications.